Dr. Neilesh Patel DDS
Dr. Neilesh Patel DDS is lead Dentist in Porterville, Calif. for Sweet Smiles. Born in Boston, MA, Patel has half a decade of experience treating pediatric and adult patients in underserved communities. He is fully trained and state-certified in pediatric oral conscious sedation/nitrous oxide and has performed operating room-based  (O.R.) pediatric dental treatment as well.
He has more than 15 years of experience in the medical device, public health and high-tech industries. At age 17, he founded StudentsHelp.org Consulting, the world's largest student-run volunteer computer consulting organization, which ultimately served millions of people and non-profits worldwide. He has received half a dozen awards including volunteering awards from the City of Palo Alto, International Youth Foundation and the Institute of Electrical Engineers.
Committed to public service, Dr. Patel has completed thousands of hours of volunteer service in over 10 countries. Dr. Patel founded HealthCare Volunteer in 2005, which became the largest pro bono health network on the Internet. For his efforts, Patel was awarded the UCLA CEY Humanitarian Award in 2008 and the 2013 Jefferson Award for the Greatest Public Service by an American Under the Age of 35. He has been featured in several dozen print publications, including The Financial Times, New York Times, S.F. Examiner and The Columbus Dispatch. He has spoken on non-profit topics on CNN, New Media News and numerous other international TV stations. He most recently served the U.S. FDA and State of Texas in appointed government public health positions, including as an expert consultant to the FDA Dental Devices Branch and as Public Services Representative of the State of Texas- Children's Policy Council.
Dr. Patel attended St. Francis High School and received his B.S. in Biomedical Engineering/Computer Science and his Minor in Entrepreneurship and Management from the Johns Hopkins University, and has completed coursework in public health at the Johns Hopkins Bloomberg School of Public Health. Dr. Patel also attended UCLA School of Dentistry and received his Doctorate of Dental Surgery (DDS) along with an honorary certificate in Global Health from the UCLA Fielding School of Public Health.
Dr. Andrew Finley DDS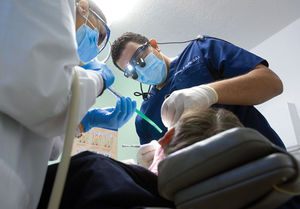 Dr.Finley is currently a dentist at Sweet Smiles in Porterville. He enjoys serving the community where he goes to humanitarian trips with Dental Care for Children to treat the under served in Mexico. He also volunteers in a mobile dental clinic practicing in unprivileged areas in Los Angeles. Dr. Finley ran the 2014 3rd Annual Porterville Free Dental Day, landing him a spot on the front page of the Porterville Recorder Newspaper.
Dr. Finley was born and raised in Los Angeles, California. He obtained his Bachelor degree in Cognitive Psychology and minor in Biological Science in University of California, Irvine in 2009. He attended University of Southern California (Go Trojans!) where he got his Doctor of Dental Surgery degree in 2013.
When not in the dental office, he enjoys his time by playing basketball, trying out new restaurants, and walking his pet, Joy.
Francisca Chavez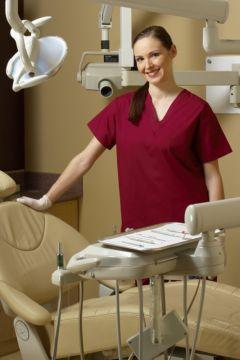 Francisca Chavez, our assistant manager, was raised in Porterville, CA and completed her training at the prestigious San Joaquin Valley Dental Assisting program. She holds down the fort in the front and provides excellent customer services to our constant flow of worried kids and parents. Her calm demeanor and wonderful smile keeps people coming back!
Stephany Perez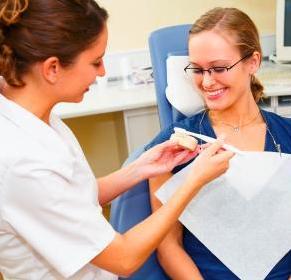 Stephany Perez is a fluent Spanish speaker and has the ability to provide excellent dental assisting skills to kids and parents who receive services at our office. She graduated from the renowned San Joaquin Valley community college so she could serve porterville dentists and tulare dentists.